Spruce Hollow Arabians/Pintabians

For Breeding and Pedigree infomation contact:

Spruce Hollow Arabians/Pintabians

12650 Pheasant Way SW

Alexandria MN.   56308

320-283-5933 or 320-766-3095

spruchlo@runestone.net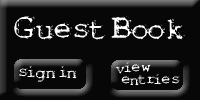 Sold  to Venezuela,  SA

SH Nite Gamble PtHA # 132629, PHRI #  10711001 IPAR # AA 141

99.4% purebred Arabian Homozygous for the black gene

Stands 15:1 hds

Congratulations Susan of Scotland on your Purchase of Dakota Gambler

SH Secret Gamble:  Pintabian stallion,  Homozygous for tobiano. SCID/CA/LFS clear.  Not at Public stud.  2013 2015  foals are sired by him.  All will be for sale including those on homozygous for tobiano mares.

SH Royal Flush (Homozygous for Tobiano

Pintabian stallion Exported to France.

Gambler a dressage champion in his new home with Wendy Baillie riding.

SH Secret Gamble has been exported to Germany